Hexa Resources is a emerald mining and exploration business, formed in 2016 through an Anglo-Canadian partnership between two groups with experience in both mining, and trading emeralds. 
Three years of research, risk analysis, mine visits and technical review has led to a risked target pipeline and has evolved our differentiating strategy.
Hexa is an integrated emerald exploration company focusing on developing a fast track mining and emerald trading business in Boyaca state, Colombia.
We believe that this differentiating strategy has the potential to produce strong cash flow through the distribution of  "top of market" quality emerald production and by building a high-quality gem trading brand with the potential to diversify in other countries and gemstones.
This de-risking of the mining business through consolidation and integration means that Hexa is well positioned for further market consolidation.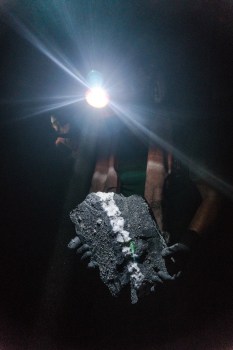 Our Vision
Hexa's vision is to be a leading global player in mining, cutting and polishing and marketing of precious coloured gemstones, promoting transparency, trust and responsible mining practices. Our approach will be progressive and unconventional. We are a young, dynamic company and support raw emerging talent, We seek to do things differently and to maintain a considered balance between people, profit and the environment.